Jessica Lange, who received two Emmy nominations, a Golden Globe nomination, a Critic's Choice TV Award for her work as Elsa Mars on American Horror Story, might make it back to her incredible role of Elsa Mars on the FX horror series.
Thie matter might run contrary to the fact that a year ago, it was Jessica Lange who confirmed that she's done with the show and won't be coming back saying,
"We've had a great run here. I mean, I absolutely love doing these four characters, and in all the madness, I love the writers and Ryan [Murphy] and the insanity of shooting it."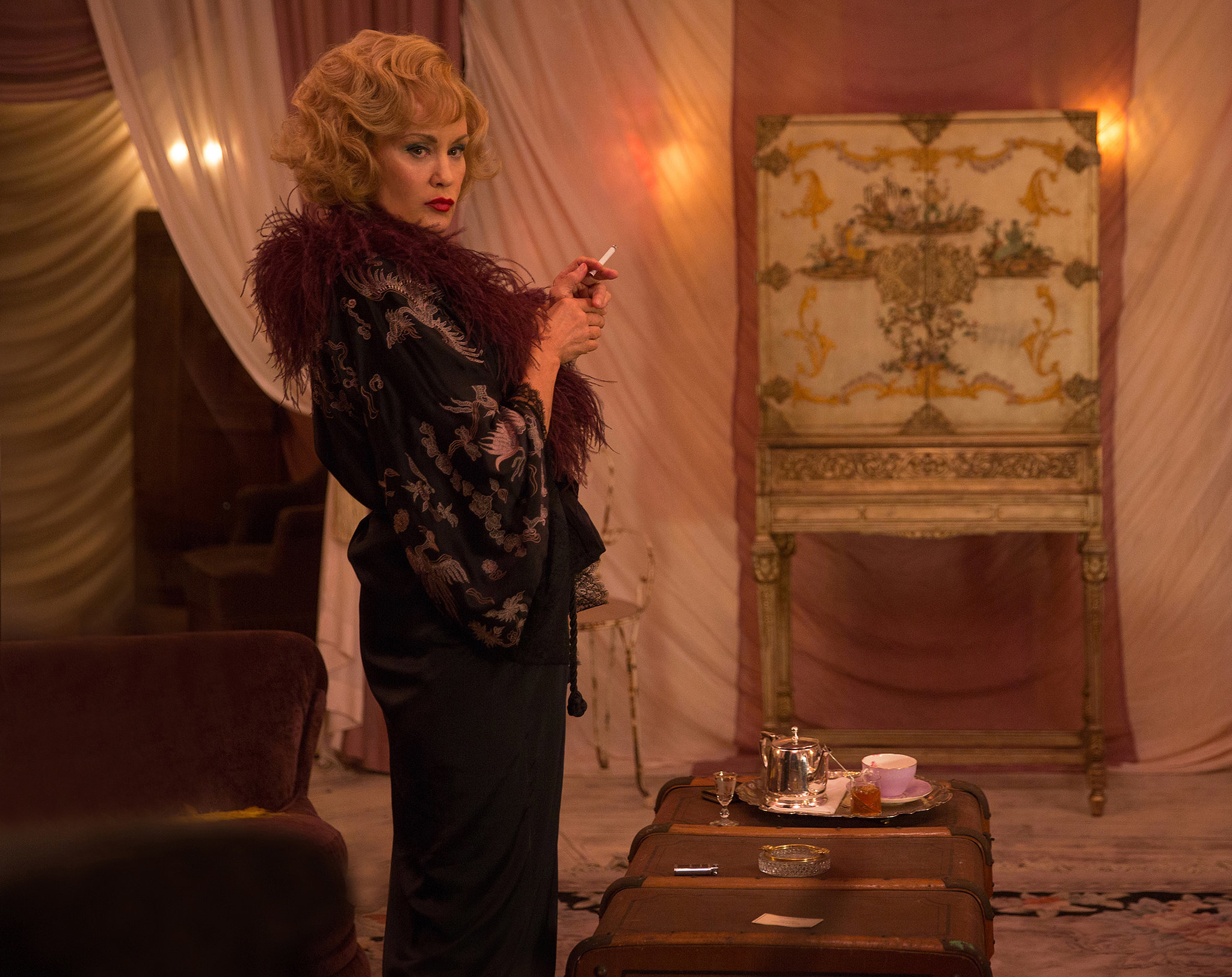 Jessica Lange on American Horror Story. Source: PopSugar
But this is not it; the actress had some other viewpoint when she spoke to The Wrap,
"If Ryan came to me and said, 'Would you want to do a small character for a couple episodes?' I would absolutely say yes if I liked it. This was a great collaboration, so I would love to keep working with him."
Did you see that? There's a fair chance that Lance is returning to the horror series. Although Ryan Murphy had been unsuccessful at wooing Lange for season 5, he might be successful this time. AHS fans would be blessed if she comes back.
Jessica Lange's 'Squirrel Monologue' from AHS Asylum ???? ???? pic.twitter.com/OlB7fYzy0k

— Jessica Lange Feed (@JLangeFeed) May 23, 2016